SUPPLEMENTS FOR DOG JOINT HEALTH
GLUCOSAMINE,  CHONDROITIN,  MSM & BOSWELLIA
WHAT THEY ARE AND HOW TO USE THEM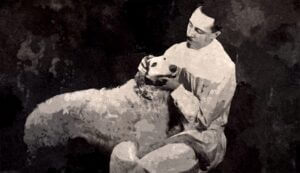 Based on preliminary research,  glucosamine and chondroitin may help reduce symptoms of degenerative joint disease in cats and dogs.   The supplement Boswellia may also help,  as an anti-inflammatory.   Another supplement,  MSM may help with muscle soreness.
GLUCOSAMINE AND CHONDROITIN
Typically the shells of shrimp or crabs are the source of the glucosamine used in supplements.  Another source is corn that is becoming more prevalent in the market.  The supplement glucosamine is also available in chemical forms,  such as glucosamine hydrochloride and glucosamine sulfate.  These vary in terms of the amount of actual glucosamine available for use in the body from an equal weight of each form.   Chondroitin sulfate generally is derived from cow and pig cartilage,  even shark and chicken cartilage have also been used.   Mucopolysaccharides which is chondroitin-like comes from algae and is also available.
MSM
MSM  (methylsulfonylmethane)  occurs naturally in the body but MSM in supplements is produced synthetically.
BOSWELLIA
The gum resin of the Indian Frankincense tree  (Boswellia serrata)  contains compounds  (boswellia acids)  thought to have anti-inflammatory properties.   Most supplements contain an extract of this resin,  often standardized to contain specific amounts of one or more of these boswellia acids,  such as AKBA.
SO WHAT DO THEY DO?
SUPPLEMENTS:  GLUCOSAMINE AND CHONDROITIN
Glucosamine and chondroitin sulfate are supplements that are used to slow the progression of osteoarthritis  (also called a degenerative joint disease or DJD)  –  the deterioration of cartilage between joint bones common in older dogs and cats as well as in horses.  They might also reduce associated pain.  Clinical signs in animals may initially include stiffness,  difficulty in getting up,  not wanting to exercise resulting in the loss of joint range of motion,  lameness,  and muscle loss.
It is thought that glucosamine promotes the formation and repair of cartilage.   Chondroitin is believed to promote water retention and elasticity in cartilage and inhibit enzymes that break down cartilage.
It should also be noted that most clinical research on glucosamine and chondroitin has been conducted in humans which have found that the combination of glucosamine and chondroitin sulfate seems to be effective in osteoarthritis patients with moderate to severe knee pain,  but not those with mild pain – although not all studies show benefit.
However,  animal research has been limited.  In experimental models of osteoarthritis in small animals,  such as dogs,  both preventative and therapeutic benefits have been seen.  The results in horses have been more variable though.  One study in horses with osteoarthritis showed improvement in lameness,  flexion,  and stride length within two weeks of treatment with glucosamine,  chondroitin, and manganese,  although there were no further improvements after four weeks.
MSM
In veterinary medicine,  MSM is used to treat muscle and tendon soreness,  pain,  and inflammation in horses.  A very preliminary report from a veterinary clinic in England  http://Larkins, 1990 suggested that it may improve hoof quality.  It has not been well studied in small animals such as dogs.  The mechanism by which MSM may work isn't well understood,  although it is known to contribute sulfur to the body,  which can then be used to synthesize certain amino acids  (the building blocks for proteins),  and it can act as an antioxidant.
Additionally,  to the approaches described above,  generally recommended treatments for animals with osteoarthritis include weight loss,  exercise modification,  physical therapy,  anti-inflammatory,  and other drug therapies, as well as surgery.
BOSWELLIA
A particular boswellic acid known as AKBA  (3-0-acetyl-11-keto-beta-boswellic acid)  seems to be the most potent anti-inflammatory component.   AKBA is a potent inhibitor of 5-lipoxygenase  (5-LOX),  a key enzyme in the biosynthesis of leukotrienes,  which are compounds that cause inflammation.   Extracts of Boswellia appear to have a variety of other biochemical effects,  including inhibiting matrix metalloproteinases  (MMP-3s),  enzymes that break down cartiage,  collagen and connective tissues.
A study in dogs with chronic joint and spinal disease found that a daily dose of 400 mg or Boswellia extract per 10 kg of body weight  (22 libs) for 6 weeks was effective.  Even at 2 weeks,  an overall efficacy was seen in 71% of eligible dogs,  and at 6 weeks a statistically reduction of severity and resolution of typical clinical signs to individual animals,  such as intermittent lameness,  local pain and stiff gait,  were reported   http://Reichling, Schweiz Arch Tierheilkd 2004 .
In people,  Boswellia resin and extracts have shown benefit in reducing symptoms of osteoarthritis and ulcerative colitis.  Preliminary studies suggest possible benefit in asthma,  Crohn's disease,  and cancer.   Studies in rheumatoid arthritis have yielded mixed results.
CONCERNS FOR THE QUALITY OF WHAT CL TESTED FOR
GLUCOSAMINE AND CHONDROITIN
Earlier reports by   http://ConsumerLab.com and other groups have found ingredient deficiencies in supplements for animals,  especially those containing chondroitin.   http://Neil, J Am Vet Med Assoc 2005 .   Why would a product contain much less chondroitin than stated?   Real chondroitin is relatively expensive.  There are some manufactures that are looking to cut corners and simply not put in any chondroitin or may use a lower cost  "chondroitin-like"  ingredient to which compounds are added that can fool non-specific tests,  such as the  "CPC  (cetyl pyridinium chloride) titration method"  or  "size-exclusion chromatography."   ConsumerLab.com evaluated chondroitin products using a more specific,  validated method known as the  "enzymatic HPLC method."   However,  this test can potentially underreport the amount of chondroitin if other ingredients in the supplement cause interference with the enzyme step in the test.   When ConsumerLab.com suspected such interference,  it used an alternative test called capillary zonal electrophoresis  (CE for short),  which takes advantage of,  among other things,  the electrical charge of the entire chondroitin molecule and is less susceptible to interference.
There had been some concern with bovine  (cow)  sources of chondroitin several years ago on account of Mad Cow disease  (also known scientifically as bovine spongiform encephalitis or BSE).   There have not been any reported cases of the disease from chondroitin and the risk seems to be minuscule because the prion  (abnormal protein) thought to be the causative agent of the disease exists only at very low levels in cartilage;  it's most abundant in nervous and glandular tissues.   The issue of BSE,  however,  may be avoided by choosing a product made from the cartilage of other animals such as pig  (now a common source),  or sharks – although most products do not list the source of chondroitin.
MSM
MSM is chemically related to DMSO  (dimethyl sulfoxide),  which has been used in ways similar to MSM.  Unlike MSM,  however,  DMSO is a chemical solvent.   DMSO was found to cause a range of adverse reactions and is no longer approved as a supplement for humans.   It is still widely used as a horse liniment.
BOSWELLIA
One important distinguishing feature among Boswellia products is the concentration and amount of Boswellic acids,  such as AKBA.   Consequently,  the amounts of these acids in each product was determined and compared to the amounts claimed on products and/or to expected minimum amounts based on the amount and type of Boswellia listed.
Because there isn't any,  one government agency responsible for routinely testing glucosamine,  chondroitin,  MSM,  and Boswellia supplements for their contents or quality  (actually,  the FDA technically considers veterinary supplements to be unapproved drugs",   ConsumerLab.com independently purchased and evaluated several such products to determine whether they contained the amounts of these ingredients stated on their labels.   All products containing glucosamine were tested for lead,  and products containing whole herbs or large amounts of minerals were tested for lead,  cadmium, and arsenic.   Products containing MSM were tested for DMSO contamination.   Although not thought to be a health risk in small amounts,  DSMO in products indicates poor-quality manufacturing
THIS IS WHAT CL FOUND
Among the four joint health products for dogs and cats that ConsumerLab.com selected and tested,  one product,  NutriVet Hip & Joint Paw-Gel for Cats,  failed to meet quality standards and is listed as "Not Approved" on their website.   It contained only 76.3% of its listed glucosamine  (66.8 mg instead of the claimed 87.5 mg per quarter teaspoon serving)  and only 78.9%  of its listed chondroitin sulfate  (9.9 mg instead of the claimed 12.5 mg).   These results were confirmed in a second,  independent laboratory.
Another product,  Dogs Well Happy Hips,  a treat,  could not be properly evaluated due to interference by its ingredients with the testing procedure and is,   therefore,  listed as  "NA"  for Not Applicable.   The amounts of ingredients that it claims to contain are relatively small.
Two products passed all testing and were  "Approved" for their quality,  as were four products through ConsumerLab.com's voluntary  Quality Certification Program.   Among these Approved products ConsumerLab.com chose its Top Picks for dogs and cats that can be seen on their website.
IN CONCLUSION
There is continual research concerning these supplements and others and the latest findings will be updated here when published.  These supplements were initially developed for humans but since dogs internally are so much like us these and other supplements are now being used for dogs.  Always be careful and get a vets advice when considering using a human supplement for your dog.