WITH THE PROPER TREATMENTS AND PRODUCTS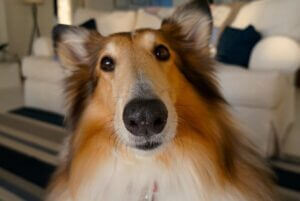 THE LATEST DOG RESEARCH SHOWS HOW A DOG'S LIFE CAN BE EXTENDED
HERE ARE SOME OF THE LATEST FINDING'S
SMELLING HEAT
We all know that a dogs sense of smell is much greater than ours but did you know that in some dogs it's up to a millionth of the concentration of a human.  Now it has been found that dogs can detect heat and that helps explain how one with poor sight or hearing can find prey.  They sense the body heat of small mammals.
QUITE PICKING UP YOUR LITTLE DOG!
If you're out for a walk with your little dog and someone with a larger dog is approaching don't immediately pick yours up thinking you're keeping him safe.  The majority of the time the larger dog if he does anything with sniff yours just out of curiosity.
Small dogs can get snippy and loud if they continue to get signs from their owner that the outside world is unsafe and they will always be protected by being picked up.
It's almost always pretty darn obvious when an approaching dog is going to be a problem or dangerous so let your dog be a dog.  The more interactions with other dogs the more socially adapted she'll be towards other canines.